A multi-award winning
Motion Graphics & Multimedia Designer
based in Ho Chi Minh City.
Reuben Houfe is a British born, multi-award winning Motion Graphics & Multimedia Designer based in Ho Chi Minh City (HCMC), Vietnam.
Reuben achieved top grades at College & a 1st Class Honours at the University of Huddersfield studying Multimedia Design.
He also gained invaluable experience during a one year internship as an online designer at the largest clothing retailer in the United Kingdom, Next PLC.
His University final major project, a Motion Graphics video titled 'Design out Crime', was subject to 6 design awards including a very prestigious 'D&AD Student Yellow Pencil' (now named 'Young Blood Award').
After focusing 6 years of education within the Multimedia Design world, Reuben joined Ringier Studios in HCMC where his Motion Graphics videos quickly became a favourite product among clients. He was shortly promoted to team leader and took on new staff to help keep up with the high demand of his successful Motion Graphic videos. Clients included industry leading companies such as Samsung, Alstom and global insurers;
Swiss Re.
Honest, reliable and organised, Reuben has always been a hard worker which has been reflected in his success throughout his education and work life.
Reuben is a true talent when it comes to motion graphics. The diversity and quality of his work very high, and he always pushes himself and his team further. On top of that, he is very reliable, modest, professional, a great art director, fantastic team-leader, great personality! Simply a pleasure to work with!

Tom Desmet, Ringier Studios, Inc.
Reuben's area of motion graphics is a very new field which is in high demand with media companies and customers. Reuben is constantly pushing the limits by developing new ideas on how content can be told in motion graphics in a fast and precise way. Thanks to this Reuben does surprise the customers and me again and again with outstanding work. Reuben understands complex concepts, difficult content and is able to break them down to the essentials. He is invaluable.

Simon Stauber, Ringier Studios, Inc.
SH! Awards 2010 by Brahm
The SH! Awards is a unique showcase for young creative talent in Yorkshire, judged by some of the biggest names in the industry. It's for students in their second or final year from an HND or degree course in Yorkshire from this academic year. (Sh! Awards website).
Northern Design Competition
A celebration of design excellence in the North. A judging panel chaired by Wayne Hemingway, the Northern Design Competition is the major industry-led design competition for students outside of London. (Northern Design Competition website)
D&AD Student Yellow Pencil
The annual D&AD Awards are highly respected, and regarded as a major event in the world of design and advertising. Awards are given out in various categories ranging from environmental design to billboard adverts and animation shorts. (Wikipedia).
Thompson Brand Partners
A new prize in association with Thompson Brand Partners, the exhibition sponsors. The prize, judged by company founder Ian Thompson, seeks to find "the exhibited entry that would most likely change the world if made a reality." (Leeds Met Uni)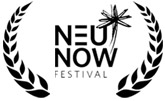 Neu Now International Arts Festival
A live event that promotes cutting edge & multidisciplinary presentations. An opportunity for selected emerging artists to show their work. A place where audiences, producers & curators can see the most excellent artists & innovative projects.
Anno Books Design Competition
Anno is a design competition for students with dreams as vast as their talent, and for the industry heavy-hitters looking for the next generation of superstars from the disciplines of advertising, architecture, fashion design, graphic design, illustration & industrial design.